What is Climate Change?
Climate change can be defined as:
"Long-term change in average weather patterns that have come to define Earth's local, regional and global climates."
- NASA, Global Climate Change
Earth's climate has always fluctuated throughout history- as it has been much cooler and warmer than it is today. In recent decades, Stanford scientists have observed Earth's climate warming 10 times faster than it has in the past 65 million years- with the Industrial Revolution being a significant trigger.
In the IPCC'S 2013 report, data reveals that human emissions and activities have created 100% of the observed warming in our climate since 1950- with energy consumption being a main cause. For example, every time a fossil fuel (i.e., coal, oil, & gas) is burned to heat and power the billions of homes, businesses, and cars across the world- a gas called carbon dioxide (CO2) gets produced and released into our atmosphere. Over time, this gas absorbs and re-emits infrared energy from the sun, causing a warming or greenhouse effect to occur on Earth.
Other human activities that contribute to climate change today include:
Intensive agriculture
Deforestation
Manufacturing
This rapid warming affects different communities and areas of the planet differently- especially those who are least responsible for it or areas with crucial ecological importance. For example, the Arctic poles are warming at two or three times the global average, resulting in accelerated ocean warming, sea ice melt, sea-level rise, and habitat loss.
Why Does Climate Action Matter?
Climate change has already caused observable effects in Thunder Bay, such as prolonged heat waves, torrential rainstorms, rising Great Lakes temperatures, and droughts over the last few decades. By taking bold, urgent action- we can help mitigate these effects in our region and strengthen our adaptive capacity as a community!
Take Action in Thunder Bay
Here are some ways you can take action against climate change in our community:
"Defending the living world and defending the climate are, in many cases, one and the same"
- A letter by Greta Thunberg, David Suzuki, and 21 others
Thunder Bay Climate Change Connectors Fact Sheets
Click below to see the range of fact sheets designed to help you take action in Thunder Bay this year:
Cost of Climate Change Adaptation
Climate Change, Ticks, & Disease
Climate Change & Forest Fire Behaviour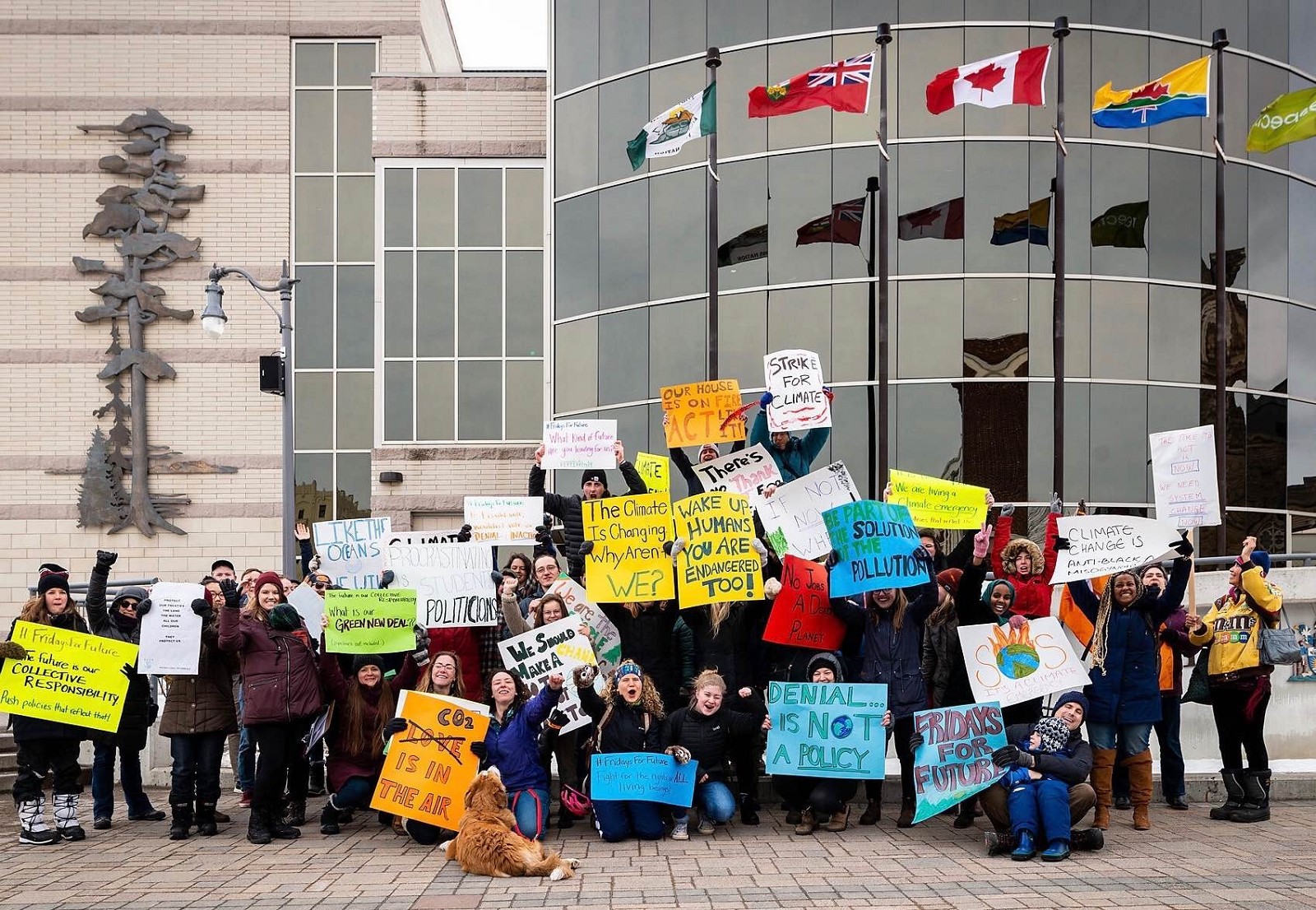 Final Quote
"We do not accept climate change because we wish to avoid the anxiety it generates and the deep changes it requires. In this regard, it is not unlike any other major threat. However, because it carries none of the clear markers that would normally lead our brains to overrule our short-term interests, we actively conspire with each other, and mobilize our own biases to keep it perpetually in the background."
-
George Marshall