Cigarette Recycling Program
Want to recycle the cigarette waste from your home? Our team has made that easy! You can collect your cigarette waste at home, and bring it to our office for recycling- free of charge!
Here's what you can bring us: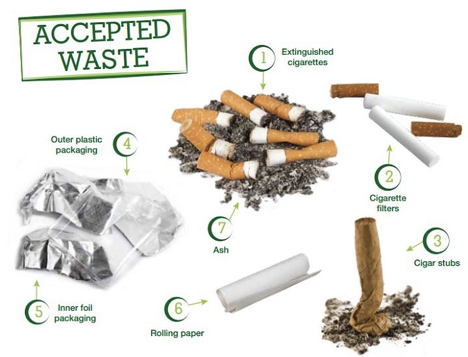 ---
When we collect or receive your cigarette waste from your EcoSuperior Ashtray, your pocket ashtray, or at our drop off area- we send it to our friends at Terracycle for recycling! Here, they recycle your cigarette waste into a variety of industrial products. These include:
Industrial products
Plastic pellets
Recycled tobacco for compost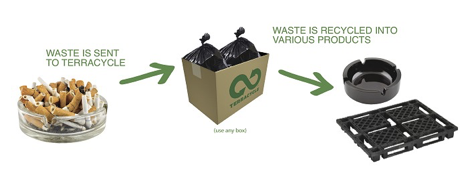 ---
For more information about our programs, please email rethinkingwaste@ecosuperior.org.

* This litter prevention program is made possible by the City of Thunder Bay's Clean, Green & Beautiful Committee.