There are often times when smokers may find themselves without a proper receptacle for their cigarette waste. Our team at EcoSuperior is offering a great solution for that!
These pocket-packs provide you with a convenient and compact way to keep cigarette butts off the ground, and out of our waterways for good. Whether you are on the go, in the car or boat, or on the trail- you can still have your cigarette and be litter-free. Pocket and car ashtrays are available free of charge at the EcoSuperior office or watch for our displays at community events all year round!
Donations are graciously accepted.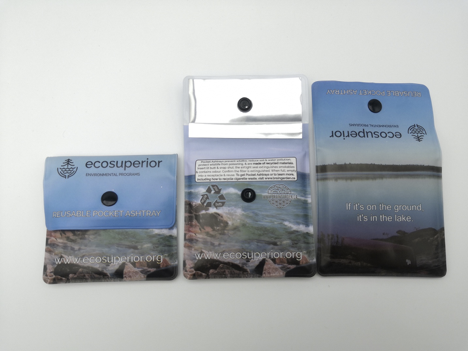 ---
With your help, we have recycled over 2 million cigarette butts since 2015.
---