Cycling Education in Thunder Bay
Safe Cycling Thunder Bay is a cycling education program delivered by EcoSuperior and supported by City of Thunder Bay. The program offers cycling skills training to make riding in Thunder Bay easier, safer, and more fun.
Safe Cycling is one of the most successful cycling training programs in Canada. There are courses offered for people of all ages and abilities and can include free group rides, school bike programs, commuter skills and advanced instructor training. The goal of this program is to improve people's cycling skills and knowledge, build confidence, and encourage people to ride more often!
Learn more about Safe Cycling Thunder Bay on our program website!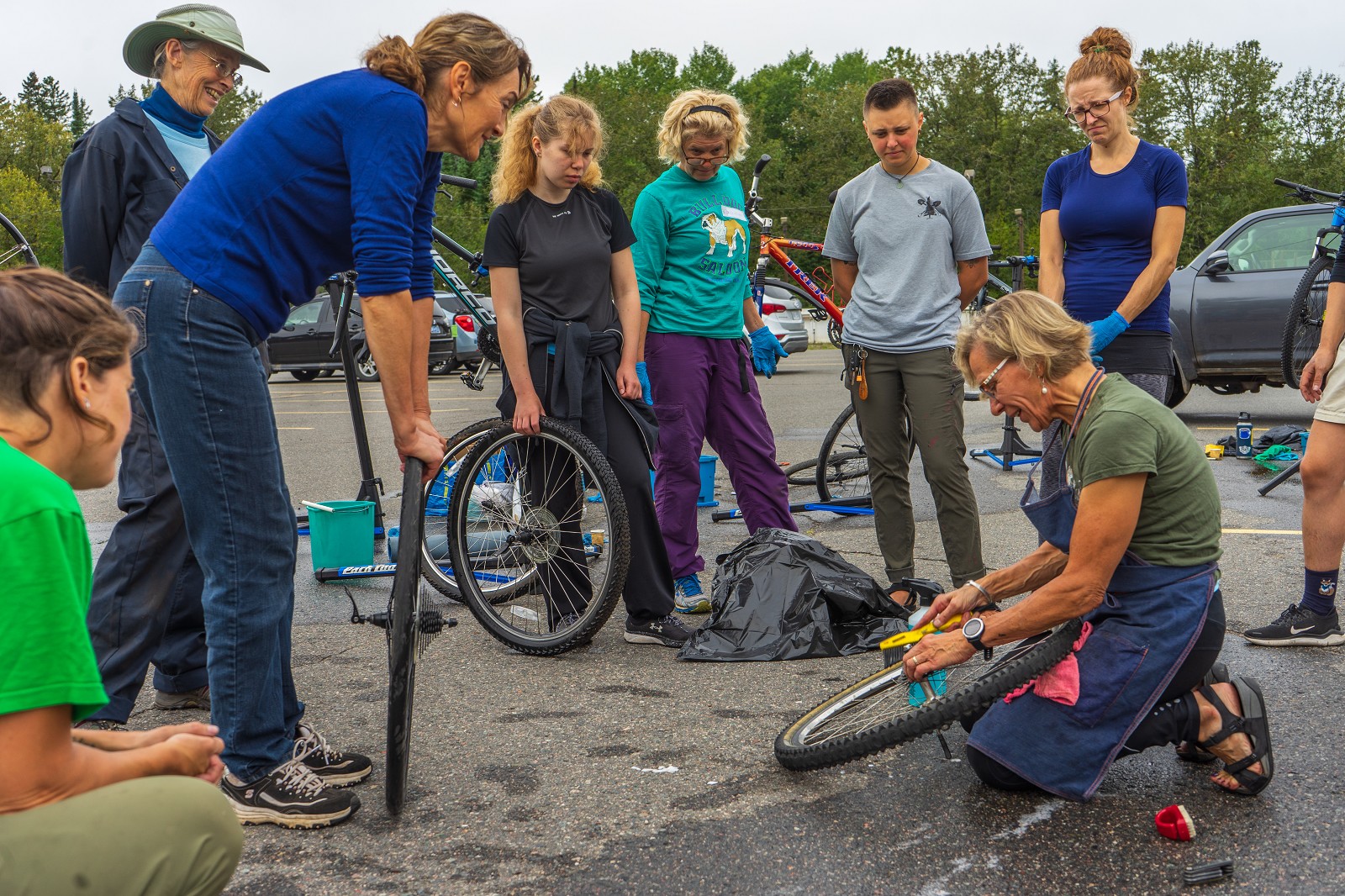 ---
Bike Mechanic Workshops
Local Transportation Resources