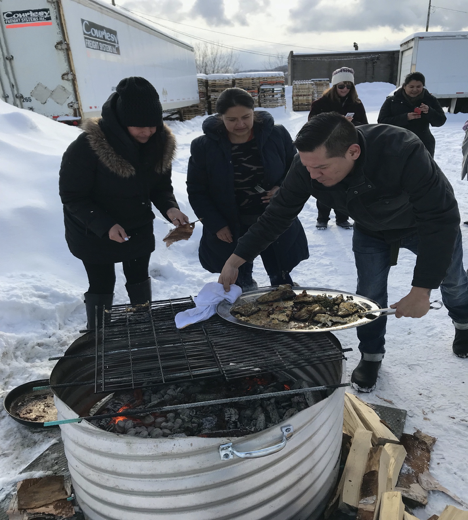 Today, the TBAFS functions as a Food Policy Council/Group. Our primary work is to collect, integrate and disseminate information, and to support food systems efforts in the region. TBAFS is directed by an Executive Committee, and more broadly by a Council. There is one staff Coordinator. TBAFS receives seed funding from the City of Thunder Bay, three rural municipalities, as well as through fee-for-service contracts. Some examples of TBAFS projects include: the Community Food Security Report Card, the Inventory of School Food Environments, the annual Northwest Nosh magazine, and the Food and Agriculture Market Study.
An Executive Committee provides overall direction and guidance to a staff Coordinator and the TBAFS Council and consists of members representing key sectors including agriculture, Indigenous food sovereignty, economic development, policy, public health, food access/non-profit, research and education, as well as municipal representatives (urban, rural and First Nations).
The TBAFS Council which is made up of about 50 organizational representatives and regional municipalities includes representation from additional sectors including government, advocacy, institutional, environmental, and emergency food providers. The Council meets bi-annually to share information and ideas across sectors, and to provide oversight and strategic advice regarding the implementation of the Strategic Action Plan.
TBAFS works closely with the Indigenous Food Circle (IFC) which is a network of 22 Indigenous-led and Indigenous-serving organizations to ensure that all food systems work is considered through an Indigenous lens. Drawing on concepts of Indigenous food sovereignty that emphasizes the connection to land-based food and political systems, the IFC aims to support and develop the capacity of Indigenous peoples to articulate and respond to relevant challenges and opportunities and to improve food-related programming and policy.