What is Vermicomposting?
Vermicomposting is simply composting with worms!
The best kind of worm to use is the redworm (a.k.a. red wiggler). These worms are incredible garbage eaters! They eat and expel their own weight every day, so even a small bin of redworms will yield pounds of rich sweet-smelling compost. Finished compost can be harvested in as little as two to three months. Redworms are extremely prolific. It takes about three weeks for fertilized eggs to develop in a cocoon, from which two or more young worms can hatch. In three months, the worms are sexually mature and will start breeding. Within a year, you'll be able to give worms away to get a friend started!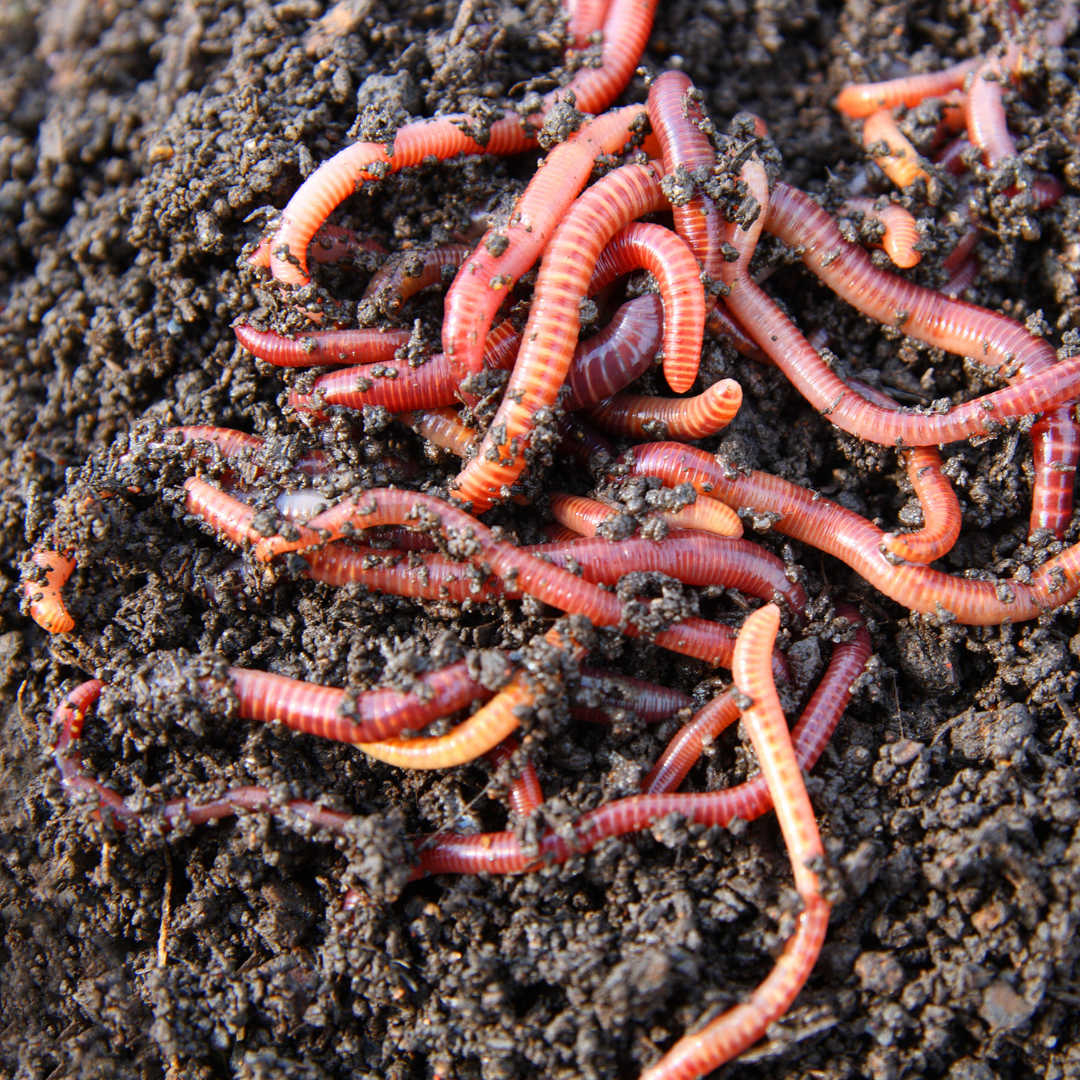 If you are interested in setting up your own vermicompost, read our how-to list below: